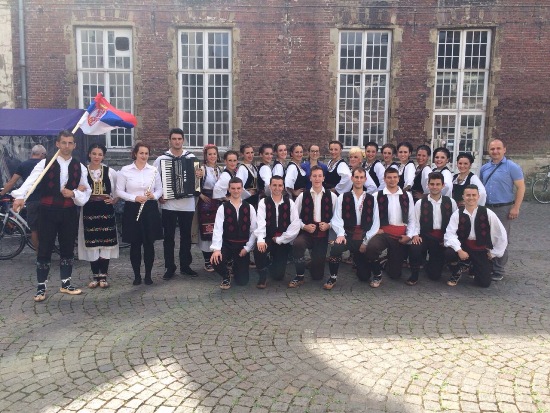 In the Flemish town of Aalst a traditional festival, 47th, dedicated to the harvest was opened. The main event in the festival is parade and performances by folk groups from Belgium, and guest countries.
This year, as guests of the festival, attended by folk ensembles from Scotland, Argentina and folklore group "Splet" from Novi Sad, who represented Serbia. Reception to mark the opening of the festival, which was attended by Ana Kosovac, Consul at the Embassy of the Republic of Serbia in Brussels, was held in the Municipal Assembly of Aalst, and after that the parade of folklore groups started throughout the city.
The specificity of this festival is that the main event is organized, every year at one of the local farms, near the town. Also, every year, folklore groups from abroad are placed in the houses of local people. The hosts particularly emphasized the nice impression about guests from Serbia.